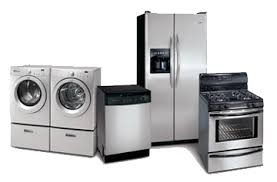 Depending on the types of available home appliance brands in the market, many of them are built to stand the test of time.
Even with that, some brands of higher quality will stay longer than others under the same circumstances. Home appliance fixing is very important as the usage of the appliance itself.
It is quite interesting to know that most appliances choose to breakdown on the day or time that you need them most.
There are several things you can do to fix your home appliance. You can either call a professional appliance repair company to fix it, or you can decide to fix the appliance yourself and save some money.
In this post, we shall share some information you need to know to have your appliances fixed by yourself.
Simple Steps for Home Appliance Fixing
The User manual
First, you must understand that most brands always include some troubleshooting techniques in the manual for special cases like this.
Such manuals can show you how to assemble your appliance, how your appliance works, or how to understand some basic errors and codes that are specific to the brand type you have purchased.
Many people tend to push the manual aside, but we tell you that it is ideal for reading and understanding the manual very well before you start using the appliance. 
Even if you don't take your time to go through the manual in the beginning, let it be your first go-to if you encounter any minor problems with your appliance.
It could save you a lot of stress and some money.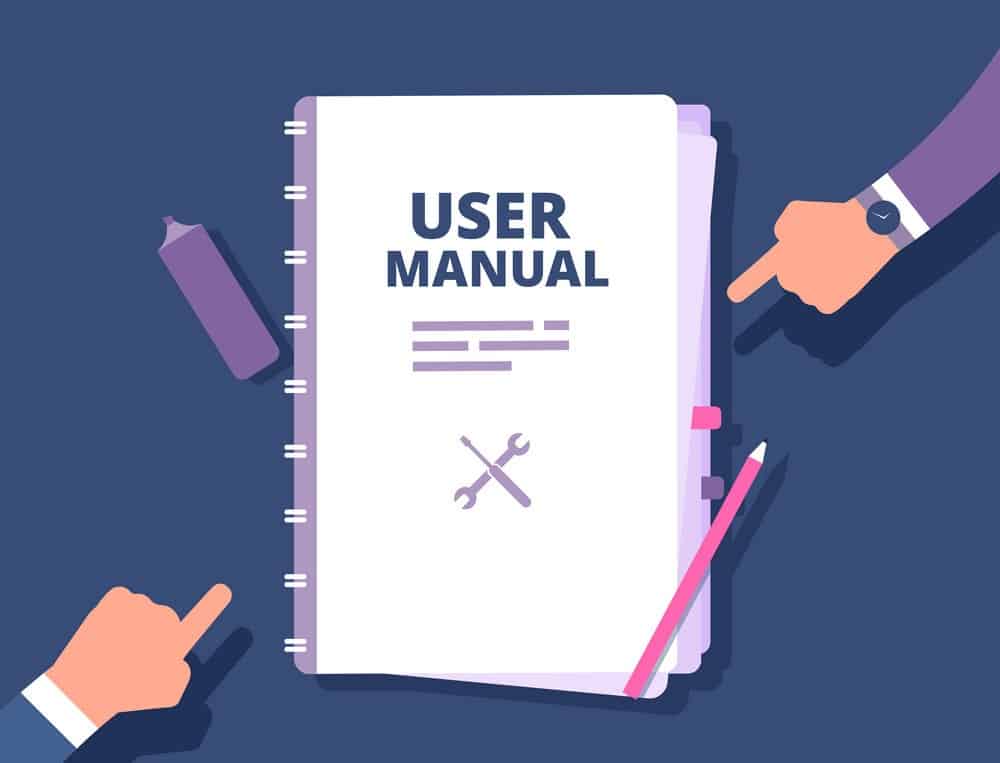 Understand How your Home Appliance Works
Most appliances use AC current from your home's electrical system. While some appliances would require just 110-120 volts to run, other home appliances such as pressing iron, washers, and dryers usually use 220-240 volts.
We have seen situations where customers complained about their cooker/stove, which was built to run on 220 volts, only to find out that they had plugged it into 110-120 volts current.
Others complained about the stove. It would not work properly, it was on low heat, and the customer had already concluded that it was bad.
All home appliances are typically labeled on the appliance plug/casing or a metal plate, which also includes their power requirements in amps, volts, or watts.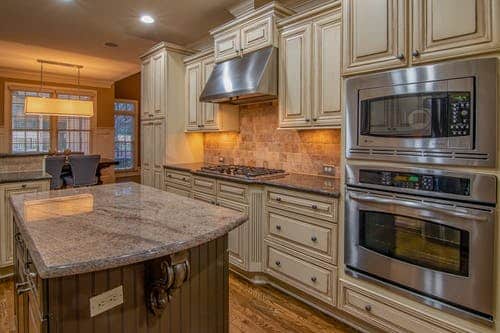 Also, apart from knowing the power supply inputs, it is also important to know how your appliance operates.
Over the years, we have noticed that customers underutilize all the features and capacities of the home appliance they have purchased.
A lot of the time, you hear things like "Oh, I did not know that was there, or I did not know I could use that".
Talking about home appliance fixing, one thing is peculiar to most users, they did the damage, and the reason that happened is close to the fact that they don't know how the appliance works. 
For instance, you should know simple things such as beep sounds on your microwave or washing machine.
If you don't, you will keep pressing the buttons and never get an expected response.
Knowing how your appliance works is the first step to diagnosing and fixing the problem when the chips are down.
DIY Approach
The DIY method is very good only if you know the issue.
A lot of times, it is best to proceed with fixing your appliance yourself if a part is broken. All you need to do is buy an original part, remove the broken part and replace it accordingly.  
An attempt to resolve a problem you do not know anything about will resort in more problems. 
You can use a different approach to fix your home appliance all by yourself.
One such is to read or look out for content like this that discusses specifically some potential problems and their best-recommended advice or solutions to solving such problems.
One very important quick guide for you to know if you want to fix your appliance yourself is always to ensure your appliance is unplugged before making any repairs.
The greatest advantage of DIY is that it saves you time and money.
Also, it means that you have gained some experience which you can also pass on to others who will be in your position in the future.
However, please do not forget that DIY can also go wrong. Let us share a real-life example with you.
Now, let us look at some of those error codes that can appear on your home appliances. Those error codes are there to serve as a guide for what is wrong with your home appliance.
Common Error Codes in your Kitchen and Laundry Appliances
Error codes, also called fault codes, are ways by which your appliances communicate to you when there is a malfunction.
When you understand what an error code on your appliance depicts, you are one step ahead in the right direction to getting that appliance fixed. 
Knowing your faulty codes makes your life easier and certainly makes appliance fixing a lot easier too.
Here is why we bring you the common error codes in your kitchen and laundry appliances.
If your machine displays an error code, there is a great chance that such a machine has developed a fault, and you should quit using it immediately.
While some codes may require replacing damaged part(s), others might need a quick fix, like powering the machine off and on.
How do you then interpret a fault code?
One way to figure out what the error code represents is to review the user manual that came with the appliance.
Having trouble locating your user manual or understanding it? Not a problem; we are here to help. Give SOS Appliance Repairs a call today at 289-426-0867, and we will be glad to help.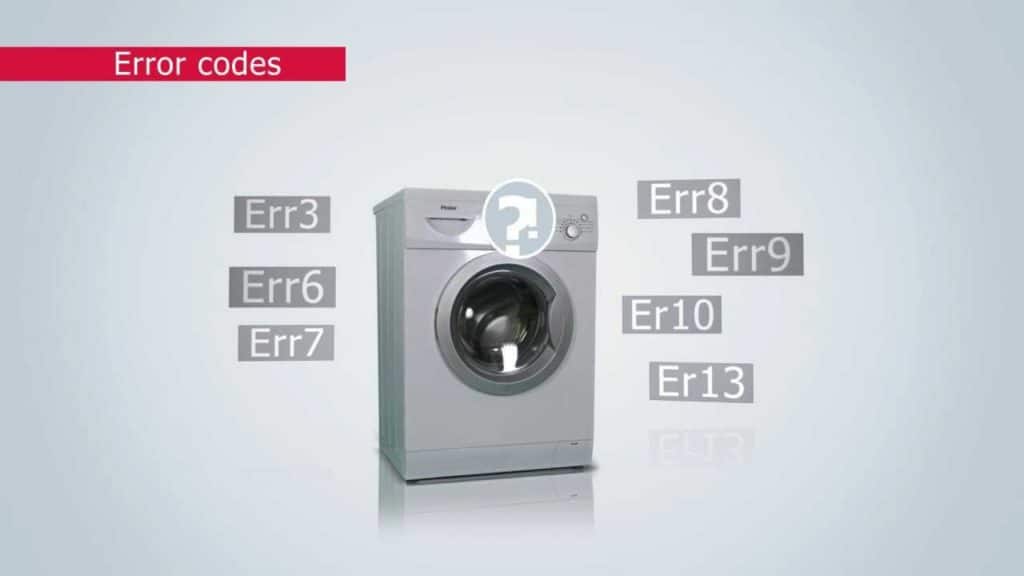 Appliance Parts
It is important to know about the appliance parts if you embark on fixing your appliance all by yourself. Getting the original and ideal parts is quite significant in appliance fixing. If you buy a 13amps plug instead of 7amps, sorry, but you just blew your appliance all by yourself.
There are several stores, service centers, and home appliance repair dealers out there that sell original appliance parts.
However, if you cannot figure this out carefully, you can allow a repair company to send in a technician, and you will not have to worry about these problems, as highlighted in this paragraph.
DIY Gone Wrong
The truth is that one cannot trust just any repair company out there. A lot of them want to make quick money.
You must be sure they are reliable and will not leave your appliance in worse condition.
Lack of trust and a bid to save some money has made few people consider doing the repairs themselves. Many materials and tutorials online show how you can perfectly get your home appliances fixed without emptying your wallet.
This has worked for many who have shared their stories. 
However, what you also do not know is that a lot of the time, trying to fix things you have no idea about usually lead to even more damage.
A friend named Tammy purchased a dishwasher two years ago and recently discovered that the machine was malfunctioning.
Tammy had noticed that there was a funny burning smell coming from the machine. It was more like the wires melting.
So, he called a repair company, and just like some companies out there, the charges came first, even before sending a technician to diagnose and fix the issue.
So, Tammy decided to explore the option of fixing the machine himself. First, he had to buy some tools to unscrew the nuts and screws.
This was an additional cost for an approach that he was not sure would work. And even if it works, that might be the end of the tools that may never be used again.
To cut a long story short, Tammy made this move and damaged his appliance further.
Every day, we see customers calling us to repair a home appliance that is halfway uncoupled or now damaged.
Again, do not get it wrong; DIY works just perfectly for those who know what they do and how their home appliance works.
During all this, it is important to note that reliability, responsiveness, and getting the required solution for your home appliance are all that matter.
Therefore, should you require any help with your home appliance such as the kitchen and laundry appliance, please reach out to SOS Appliance Repairs. We guarantee you peace of mind and ensure you get the best use of your home appliance.